ROBAG Legal Solutions&Consultancy B.V. is specialized in preventing & resolving disputes involving commercial maritime contracts (like Charter Parties and Bills of Lading). Our clients are  professionals who are active in the chartering of ships and chartering / trading of commodities.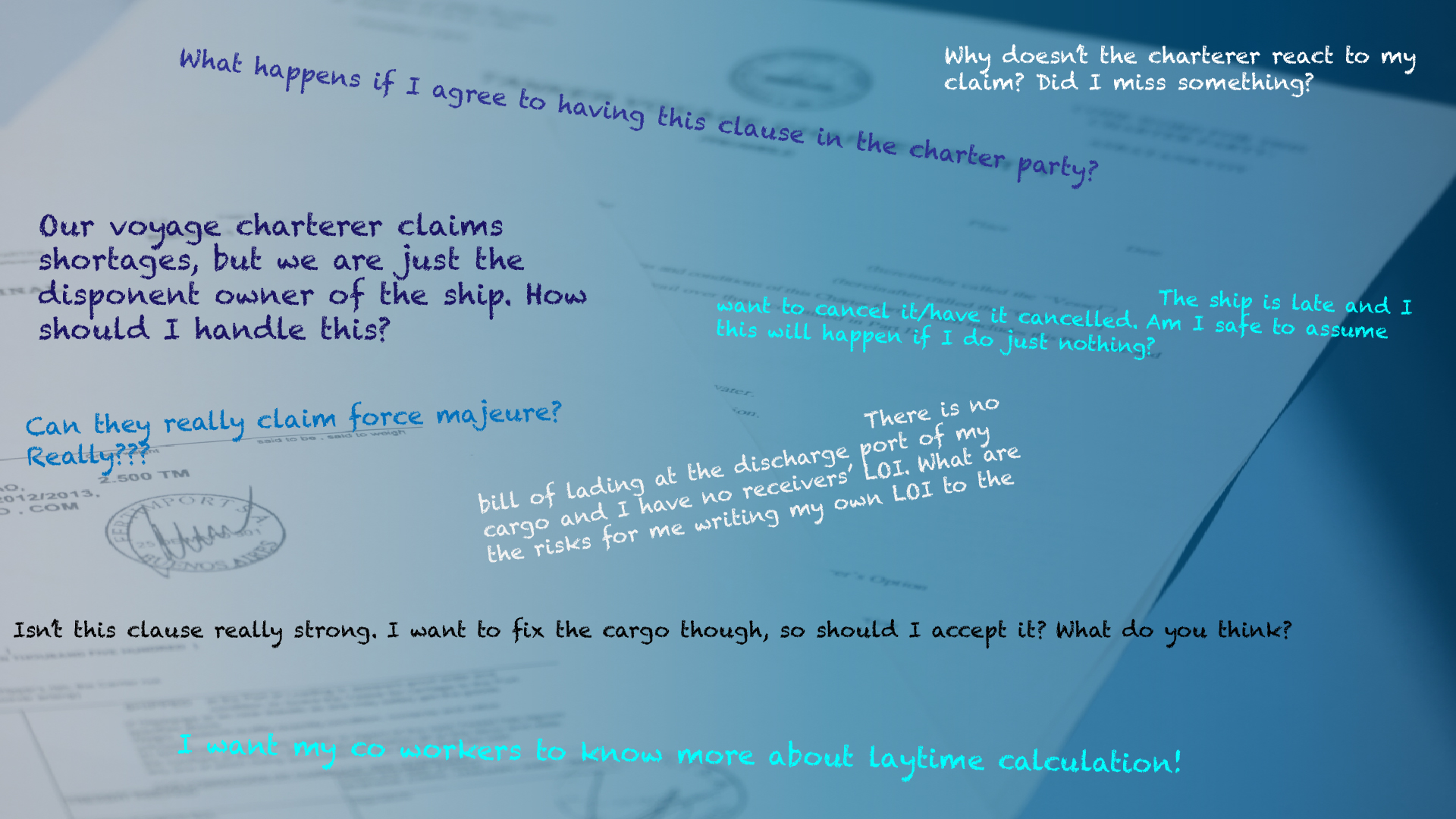 Shipbroker & the law 
My name is Gabor Helmhout and I am the Owner of Robag Legal Solutions & Consultancy B.V.
During my 15 years as a shipbroker I noticed that on more than half of all the brokered contracts there were some kind of issues/disputes between the contract partners. I also noticed that only less than 0.25 percent of the yearly fixtures ended into litigation. This meant that a lot of disputes were actually solved between the parties themselves, but often not with the intended or expected outcome. 
 I also noticed that this was in many occasions the result of the wrong- or insufficient guidance on the matter. Sometimes the dispute even was already over and done and dusted when one of the parties received proper guidance on solving it! 
Existing services 
There are already existing ' services' for assisting with such issues/disputes. They are offered by P&I clubs, cargo insurers and law firms. They often have a pure 'legal perspective'. 
The existing ' FD&D'  services derive from P&I covers and Hull insurance covers and are offered as an extra service on an existing cover for a ship/cargo or when covering 3rd party risks, cargo damages or personal injury, environmental risks and war risks . 
What I noted in my years as a shipbroker is that these services do not necessarily have the speed and insight to prevent escalation of something what most of the time started as a 'minor contractual issue' with –  for example – a charter-party.  
The reason for that is simple : Because of their legal perspective these existing services often aim for conflict resolution by Arbitration or by Court litigation and not by means of working out a timely commercial compromise. 
Customer relationships 
When a long, successful and fruitful existing commercial relationship between a shipowner and a charterer is damaged over a difference of opinion on the last agreed contract, there is often more lost than the amount which is at stake in the dispute itself. 
It is therefore in my opinion of utmost importance to try to maintain these relationships and litigation, for the time it is ongoing and after, surely will harm such relationships and therefore litigation should be really the last resort! 
2 worlds….
So in order to agree something which legally makes sense and which still respects the customer relationships, requires knowledge of ' both worlds'. 
One needs to be aware of both the speed and the customs & traditions of the chartering side of the maritime industry. This somebody then needs to be also able to set that against a legal background, to be sure what is agreed in fact does not create unwanted exposure for any kind of liability at a later stage.  
…..Combined 
When I decided it was time to widen my horizon and quit my job as a shipbroker, I decided to use my expertise and experience in chartering ships and combine that with my Law degree in English Maritime Law to develop a service which is that 'bridge'  between the Legal side and the commercial side of shipping and combines both worlds. 
The aim of that service is to be able to put an effort in finding the best possible solution for any shipowner or charterer with an 'issue' or a ' dispute',  as quickly as possible and which is 'legally safe'.  
(the used tariff is subject to your enquiry)

ROBAG Legal Solutions & Consultancy B.V.
Gabor Helmhout LLB MICS
visiting adress :
Veerweg 1

3281 LX  Numansdorp
Ⓒ   

2019 (copyright) ROBAG Legal Solutions & Consultancy B.V. – All rights reserved