ROBAG Legal Solutions&Consultancy B.V. is specialized in preventing & resolving maritime transportation disputes.  
Our clients are commodity/trading houses, Shipowners, Shipbrokers, Insurers and insurance intermediaries.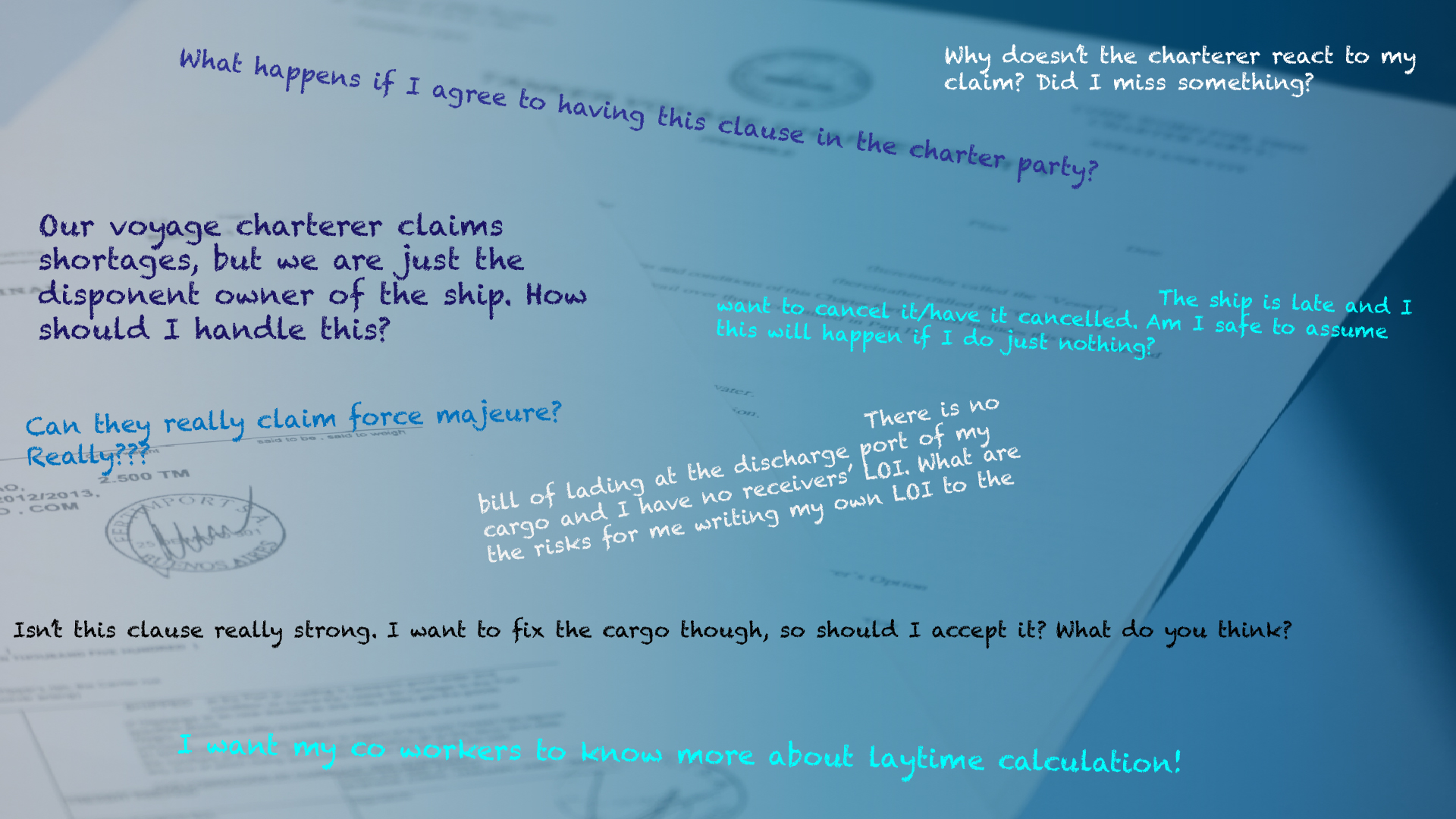 Who we are 
Established as a legal consultant in 2018, we aim to provide a cost-effective, pragmatic source of Legal assistance for Charterers, trading houses, Shipowners, shipbrokers, Insurers and insurance intermediaries. 
With a background in commercial shipping, we look beyond the strictly legal aspects of any possible dispute. We strive for an pragmatic approach, identifying the underlying issues from a broader perspective, within the legal framework of law and contracts. 
As a result we provide solutions that can be a lot less invasive for costumer relationships and can be a lot more effective for your business. 
Track record (a few examples) 
– Assisting a charterer by mitigating a potential conflict concerning several ships with multiple freight & demurrage payments (and a wrongfully applied Owner's possessory lien);
– Succesfully offsetting a claim for late arrival penalties against Owners' demurrage claim under a voyage charterparty;
– Succesfully assisting a shipowner on retrieving a substantial amount of demurrage on a contractually 'time barred' demurrage claim;
– Negotiating a settlement for a repudiatory breach/renunciation of contract on a contract containing a wrongly described vessel and last cargoes;
– Acting on behalf of charterers in a salvage / towage case  and successfully avoided salvage liability;
– Successfully assisting a shipowner with instructing their p and I club on the matter of a repudiated contract (after a wrongful cancellation of a voyage charter);
– Review on the contract of sale and subsequent closing for the buyers of an MR size tanker , plus analysis of the subsequent (long term) time charterparty for that vessel.  
(the used tariff is subject to your enquiry)

ROBAG Legal Solutions & Consultancy B.V.
visiting adress :
Veerweg 1

3281 LX  Numansdorp
Ⓒ   

2019 (copyright) ROBAG Legal Solutions & Consultancy B.V. – All rights reserved